West River Dental of Bend Oregon
Your Bend Dentist, Dr. Dennis Holly & Associates

The key to a great relationship with your dentist is one of trust and honesty. The right dentist is essential for keeping healthy teeth and gums.
At West River Dental in Bend, you will find a warm and caring environment. We invite your family to experience the pride in the care we take with all our patients, young and old.
Full Service Family and General Dentistry in Bend
Offering the highest quality care with in the least invasive way is our goal at West River Dental. Our services
include:
dental exams, teeth cleaning, fillings, crowns, bridges, implants, and cosmetic services such as teeth whitening and Invisalign©.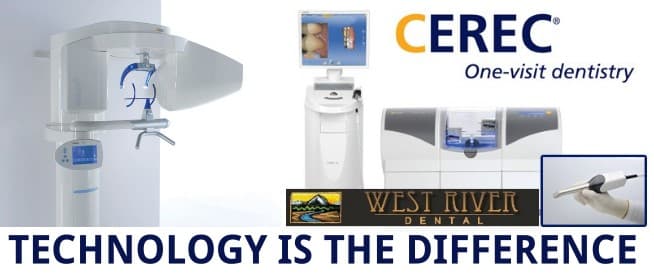 New technologies in dental equipment have made going to the dentist a less anxious and more comfortable experience. A couple of our new features include:


1. The Wand® STA
One of the most stressful parts of going to the dentist just got a lot easier (and much less painful!). "The Wand" offers a painless alternative to the typical dental syringe. It delivers the right amount of anesthesia to the patient every time. Most patients report a pain free experience.
2. Sirona Galileos 3D Dental Imaging
Modern high-quality dental digital imaging is now available. Superior to traditional X-Rays found at most dentists, 3D imaging allows us to screen-for and detect issues farther in advance than traditional methods.
Contact West River Dental and make an appointment today. Our office is centrally located in the Mill Quarter section of Bend, Oregon for convenience from any part of town.
Phone: (541) 317-5732
CONNECT WITH WEST RIVER DENTAL