INVISALIGN

®
The clear alternative to braces!
Invisalign® has been chosen by over 1,000,000 people who want an amazing smile. What other product can boast a 96% customer satisfaction?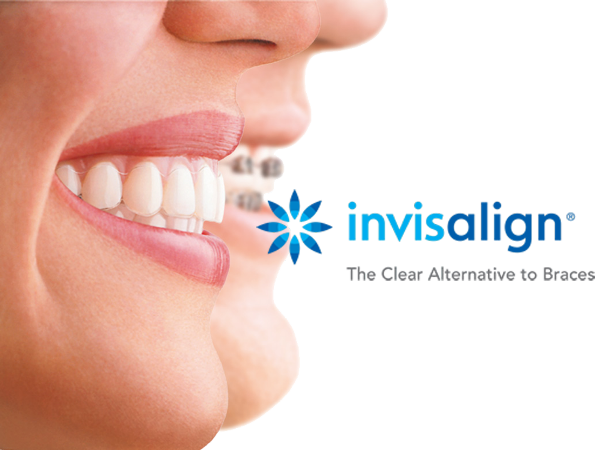 Invisalign® is a modern approach to straightening teeth. Invisalign has aligners that move teeth through the appropriate placement of controlled force. The main difference is that Invisalign not only controls forces but also the timing of the force application. During each stage, only certain teeth are allowed to move. These movements are determined by Dr. Holly as he maps out your unique Invisalign treatment plan.
Why Invisalign

®

?
Invisalign

®

is easy to use. You can remove your aligner to eat, brush and floss

You won't have to smile with metal braces in your mouth. Most people won't even notice your invisible braces.

It will not disrupt your lifestyle.

Results often occur in 6 months to 1 year.
As an experienced INVISALIGN® provider, Dr. Holly has dealt with a wide variety of patient concerns. His advanced training has allowed him to help adults as well as teens overcome their fears of smiling due to crooked teeth and unhealthy gums.
West River Dental offers free basic screenings to evaluate if you or a family member is a candidate for INVISALIGN®.
Call today 541-317-5732.